The digital age has seen a lot of innovations and new technologies being launched in the past few years, with mobile platforms making it possible to gain traction among consumers. Artificial Intelligence has been the main driving force behind these products as they have been able to not only smoothen the customer experience but also offer services at a fraction of a cost. Artificial Intelligence not only tends to reduce manual labor for providing top notch customer service but also helps refine the standards of service. Whether it is the AI-powered search engine results of Google or smart systems to protect enterprise solutions from various phishing attacks, Artificial Intelligence has assimilated the fruits of innovation to create products that are cost-effective and systemically coherent at the same time.
So here are the 7 ways and practical examples of how Artificial Intelligence has been able to change the digital world and will be affecting it in years to come:
Artificial Internet of Things
Yes! This is an actual term and not just a catchy phrase to gain your attention. Experts believe that it is meaningless to assume that internet of things technology will be able to gain any large scale success without integrating Artificial Intelligence in its basic architecture. After all, IoT applications are dependent on the guidance by big data and rich analytics to produce results that are actually helpful for humankind and reduce the need for greater manual labor. Only through logic and interactive decision-making models does the IoT applications will be able to create a synchronized and user-centric environment.
Unlike common use cases of AI-based products, AIoT will require input from their smart algorithms not at the backend or in a data center but at points of engagements. Connected devices will receive additional functionality in the form of Artificially intelligent things. It is important to understand that AIoT is just not simply performing manual tasks via connected devices but also the ability of these devices to perform predictive tasks based on a large set of user preferences, behavior, and other related metrics.
Image Analysis
Machine Learning Algorithms and Deep learning found their true calling when they were designed to perform complex image analysis. This kind of mechanism required not only complicated calculations in terms of color texture, object identification and even text-reading abilities, but all in all, such technology had multiple uses in real life scenario. They come in handy for pathology tests, making lab testing swift, accurate and cost-effective, all at the same time.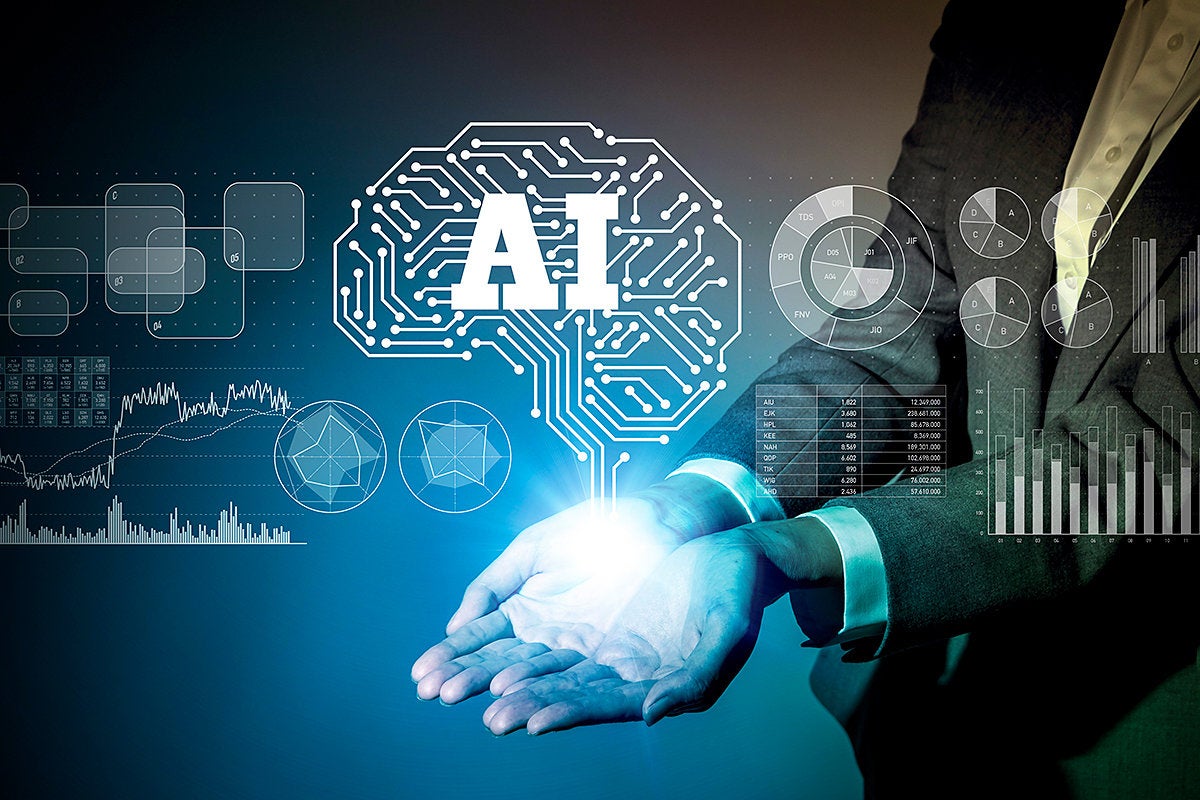 Although the majority of work in this domain is theoretical, but there are still several products available in the market that can accurately identify different facets of an uploaded image. Tech giants Google and Amazon have both developed the technology to identify and produce highly accurate and reproducible results. Optimized for multiple use cases, there are several other players in digital image analysis market that offer smartly designed tools through Artificial Intelligence to authentically dissect and analyze various image categories, whether they are identity card verification systems or facial recognition software.
Some of these AI-based products even offer credit card fraud detection services by analyzing the document image of a credit card used for making an online payment. These smart AI-system can not only detect any discrepancy in the format of the credit card but can also assess any possible attempt to tamper with the document. Photoshopped elements can also be identified by these smartly developed verification solutions.
Now that we have discussed some theoretical and early-stage AI products and use case, it is time that we start telling you about some of the common uses of Artificial Intelligence that has not only helped generate greater revenues but streamline the sales & customer service cycles as well.
Customer Recommendations
One of the most effective ways in which E-commerce businesses have been able to benefit from the Artificial Intelligence is by targeting clients with specific sales recommendations based upon in-depth analysis about their browsing patterns, demographic data and payment options.
But that is just basic utilization of Artificial Intelligence, as there are products such as IBM's Watson that allows retail customers to buy gifts based upon the individual taste and choice of gift recipient. Recommendations are tailored by comparing information from people who have been given gifts with similar taste. Businesses across the globe have customized these AI solutions to fit their individual needs such as offering products based on gender preferences and providing a customer experience that is friendly and swift for the users and cost-effective for the company offering those products.
Q&A interface and Chat Bots are an added advantage of AI technology that means that individual needs of the customers will be fulfilled without any friction. Machine learning Algorithm comes in handy for such operations as they can create predictive reasoning and instance based conversational engine with previous customer conversations supplementing as Big Data to train the AI based chatbot in customer responses and even allowing to test various versions of answers for a similar set of questions. Analytical models can be introduced to measures the success of each set of responses and the rate of success reported for each set of responses.
Payment Systems
Now if AI is the future of technological innovation, then online payments are going to be the cornerstone of online user experience, with even the smallest facet of online existence supporting online payment systems. With almost all the online platforms offering some form of online payment gateway and conventional businesses also turning towards digital medium of doing business, it is safe to assume that only automating online payment gateway is not going to be enough. Protecting these gateways from being misused by fraudsters and scammers is also important owing to trillions of dollars being transactions through these payment channels.
Two facts will help explain the current tide of online payment industry and its dependence on Artificial Intelligence
By 2022, 30% of tech companies will be offering AI-based products
Some experts believe that by 2030, the biggest bank will be a tech company.
It means that tech giants, already the biggest and most profitable entities on the face of the world, will not only be handling the majority of online transactions but they will be taking help from Artificial Intelligence in order to outperform conventional banking models and providing frictionless user experience at the same time.
Amazon Go and PayPal are 2 main examples of payment gateways that are utilizing Artificial Intelligence to leverage better business results while securing the business interests of their customers as well.
Payment patterns are being modeled and machine learning algorithms are being developed to track the purchasing habits of the online shoppers, in order to detect whether the payment transaction requested is authentic or not.
Retail Markets
Now, most of the retail giants are surely slow in their adoption of technology but they are the most suitable candidates to experiment with AI in order to propagate a more coherent and risk-free user experience. This user experience can be related to walk-in customers in large hypermarkets or online shoppers banking on e-commerce giants. Walmart, Best Buy and companies like Target not only have the pockets deep enough to invest in retail-oriented AI but they also have coffers of big data that can serve as training data for AI products.
Business critical AI products are still a far cry in the retail sector as there are no substantial products either being developed by large retail giants neither any 3rd party service provider has launched any product targeting specifically the retail market.
But like any online service portal, the digital shopping experience is also not devoid of their share of scammers and fraudsters, ranging from walk-in customers using fake credit cards to online shoppers using stolen credit card details to pay for their ordered items.
Virtual assistants
Now, it will be an understatement to say that assisting in manual tasks is the biggest use case expected from Artificial Intelligence and what better way to do that through virtual assistants. The expense of manual labor that is taken care of by automating processes varies from product to product. For example, Amazon Alexa is a voice-activated virtual assistant that is more suited to domesticated task completion while there are IoT based products or virtual assistants that take instructions from a human user to perform more complicated tasks like Google Assistant or Cisco Spark Assistant that are more suitable in performing office-based or internet based tasks on behalf of their Human Overlords.
Such kind of AI products not only take help from Natural Language Processing (NLP) protocols but also doubles as a connected device to perform tasks that enable professionals and enterprises at the same time.  In the case of Cisco Spark, video ergonomics is the main focus of AI products so that the communication between multiple participants is not only smooth but the actual conversation is the focus of the video talk rather than pressing for different buttons or browsing through different menus in order to perform several tasks.
Virtual assistants using live video stream can also supplement as facial recognition agent by authenticating the true identity of an incoming user before any confidential information is shared with the person. Not only verification but identification of a user also becomes a favorable outcome of such AI based facial recognition protocols serving as digital name tags without having to switch every now and then with the personal information. Moreover, integrating AI with internal servers and databases, conference calls can be turned into a analytical overview about a potential participant of the conference call by displaying their area of expertise, designation in a given company and even previous conversation history or purchase history so that organizational staff is better prepared to deal with their participants.
Robotics
This might come as a no-brainer for some of the readers but actually, the expense of AI in robotics has gone beyond the robots that were once launched by Japanese tech giants as a supplement for domestic help or order takers in the restaurant industry. Nowadays, the robotics industry is experimenting with a diverse range of robots ranging from drones to complex industrial robots.
Assembly line items are now automated into robotics sensors to not only perform manual tasks in a relatively smaller amount of time but to also cut down the cost of production even more. Not to forget that assembly line robots are even efficient and effective at performing tasks that require the combination of hardware tools and a human to perform a similar amount of task. Packaging robots are also very famous in the manufacturing industry as they perform their tasks with much more speed without having to spend a lot less than even the cheapest labor.
Out of all the use cases of AI for robotics, the digital world is most affected by open source AI bots that can be trained according to the specific needs of the enterprises and businesses. From million of boxes in the Amazon warehouses to even the smallest manufacturing detail on a honeycomb electronics board, these open source AI bots are enabling the digital world to adopt even more sophisticated and seamless technological processes.
Conclusion
Artificial Intelligence is already changing the way billions of people live their lives and access online services but as you have read in above lines, it is just the tip of the iceberg as far as the innovations related to AI are concerned. With more and more use cases for AI being discovered and larger chunks of Big Data being minned to train these smart devices, it is highly probable that the digital world will see even bigger revolutions in the future such as driverless cars and drones that can actually start their journey to deliver your ordered items as soon as you place your order. No wonder, there will be a time when real-time translation of not only written text but spoken words will be possible because of deep learning and machine learning algorithms.