It is impossible to stop people from utilizing their mobile phone while driving, even though it may be insanely dangerous and illegal to use. But thankfully, Google's new update called Android Auto, which is going to work in each and every car. Android auto will effectively add a "car mode" towards your phone, which is an oversize and simplified interface giving you a quick access to your phone, navigation as well as audio features.
The only thing you need is nothing but an app that will be presently offered in the United States on Google play and soon rolling out to other countries as well and a dashboard mount. Android auto will have the ability to work with a wide range of third-party IFL Android apps that have been updated with the intention to integrate with the specialized interface of Auto. These boast of messaging apps including Kik, Skype and whatsapp.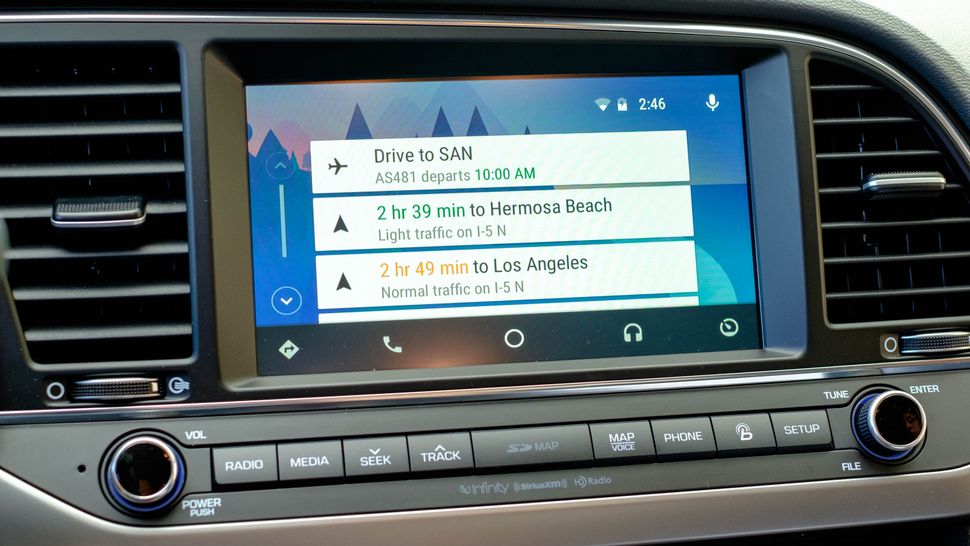 There would also be music apps likes Google play music, Pandora and spotify along with some audio apps such as Audible, NPR one, Stitcher and overdrive. In case you are making use of a compatible messaging app, then android auto could automatically generate a default message like "I am driving right now" to any of your incoming texts. But keep it in mind that your auto-reply would not be sent automatically. You can able to see your incoming message on the home screen of android auto together with auto-reply text displayed under it.  You are required to tap it in order to send the auto-reply.
If you do so, then the message thread will automatically toggle to mute status and so, you will not receive further interruptions. Of course, you could tap yet again to "unmute". The Auto's home screen automatically displays recent destinations using Google Maps while you are on the way. So, you can also get directions by simply saying "OK"