Benefits of Golf Swing Analyzer
Golf is a royal man's game and in recent times, a lot of youngster's are taking up this sport, both as a hobby and passion. Getting a personal trainer for golf can be an expensive affair and golf swing analyzer comes as a rescue.
Uses of Golf Swing Analyzer
Golf swing analyzeris a high-end kit loaded with technology that helps to direct a player in the correct path. It is an important device,which helps the players to perform better by analyzing their swings. It a sophisticated tech tool, which stays on the glove afterit has been placed. There is no need to switch it to another club since it is attached to your glove.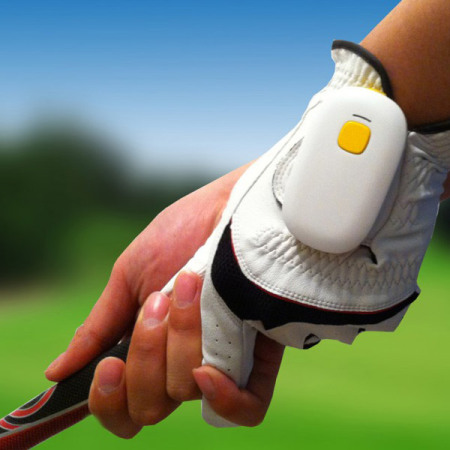 Bluetooth Communication with Your iPhone, iPad and Android Smartphones
This deviceeffectively communicates through Bluetooth with smartphones and records up to 1000 data points. The best golf swing analyzer can either be purchased or rented from golf clubs on usage basis.
Swing analyzer tool is a small electronic device that is attached to the shaft of golf club. Depending on the golfers swing, it captures the speed of the club head and calculates the distance from which the ball should fly and its projection. Swing analyzer is very precise in calculating the points and providescorrect analysis of the swing.
Detailed Report Generation
As you know the informations are sent to an android or iOS device with the help of Bluetooth and the stored informations are then reviewed by players in order to know where they are lagging behind and what steps to be taken to improve themselves. Swing analyzer provides the detail informations on speed, tempo, shaft and angle movement.
Light- Weight and Easy to Use
Swing analyzer is very lightweight and are placed towards the end of the grip.Itcan be fixed in such a way that it doesn't disturb the swing movement. It is a very useful and user-friendly tool. There is no need to touch, tap or interfere with the display. Once the device has been fitted, it automatically tracks the statistics and data without interrupting the players.
Another helpful feature is its ability to record video of swings, which can be analyzed further to improve the game. Swing analyzer is very much helpful for beginners as it provides all helpful informations along with graphs, which will definitely help in improving their level in the game. One of the most important features of Swing Analyzer is that, it provides an option to check the relative comparisons between different swings of the player and giving feedback like, which swing was a better swing and how the player can improve.
You may be interested