Online Presence to Boost Your Personal Branding
Living in the 21st century comes with lots of benefits, however, implies lots of responsibilities. If you have ever heard of the term 'digital footprint', you probably know that anything posted online will remain on the Internet for … probably ever. It means that any silly comment, any forum you have ever posted on can be linked to your name. However, for any blogger, there is even a worse case scenario. If the Internet has never heard of you. While many blog owners are experts in their own field or in writing engaging articles, most of them struggle when it comes to building the online presence and reputation. Why would anyone bother about being found online? Do all the bloggers need to have social media profiles and websites? How hard is it to build an online presence? Keep reading to find out!
Definition
In order to see a bigger picture, let's begin with an online presence definition. Broadly speaking, it is a sign of the existence of an individual or group of people (business, educational establishment, etc.) that can be found online, particularly via a search engine. An online presence can be passive (if the name is mentioned on various websites, but bears no personal touch or has no involvement from the above-mentioned part) or active (if the person or company present themselves online). For instance, passive presence would be mentions of your work (articles, books, keynotes of your presentation) by other people. While active participation would require your personal input, such as personal website or blog.
Why Do You Need It?
It is easy to underestimate the importance of online presence. If you plan to build up your reputation on the web or want to bring it to the next level, you will have to present yourself online. Here are the most important reasons to start building your online appearance.
Ability to gain authority and expand your audience from neighborhood to world-wide society of people who trust you and share your ideas.
Platform to receive peer review or start an online discussion. Sometimes we are so focused on the subject of our research that we fail to look for the bigger picture or tend to avoid any criticism.
Opportunity to present your research to the general public, raising the awareness on the subject. Some of the work that is done within an organization or a particular community walls is really important but it never leaves the borders of the same organization or community. Thus, online presence gives you the way to talk about important things.
A chance to find potential sponsor(s) for your future work. People are more likely to trust opinion leaders or influencers, rather than people they never even heard of.
Means to build your personal brand. If your work has practical implication or any promises of monetization in the future, you might need to start building your expert brand today.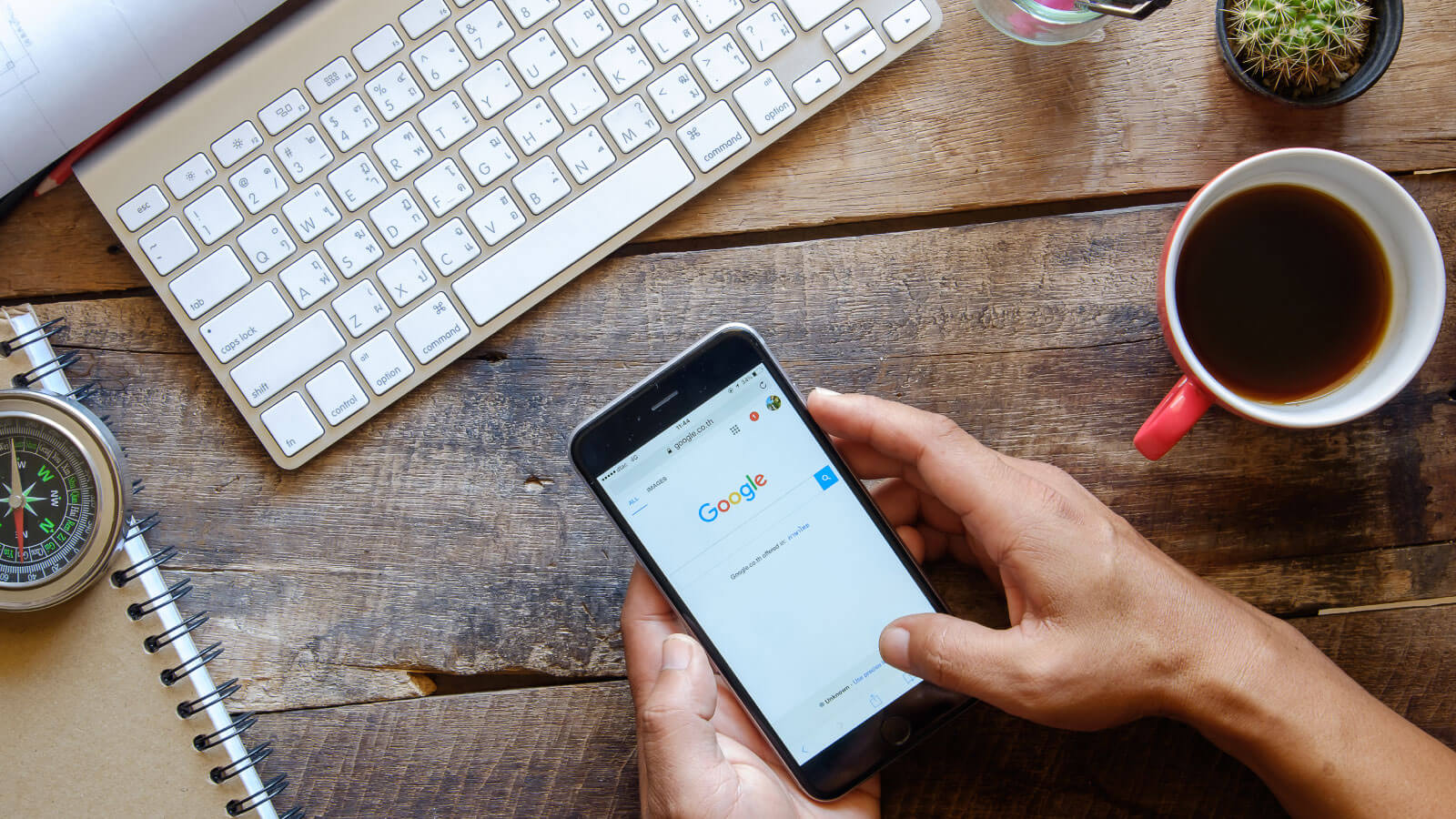 5 Steps Towards Building a Successful Online Presence
If you have no idea how to build an online presence, do not panic. We have created a step-by-step tutorial that will be useful to those willing to work on their web presence.
Think, Plan, Design
Before you do anything, you need to think about the reasons behind this decision. Here are just some examples of questions you should ask yourself
Why do you need to have an online presence?
Who will be your target audience (meaning what people could benefit from it or might be interested in what you have to share)?
What results do you expect from your online presence (e.g. author popularity and recognition)?
The more detailed plan you get, the easier will it be for you to design what you need. What are the standards of the industry? Think about colors, texts, the format of the content (text, images, video) and plan
Build Your Website
The next step would be to build a website. And before you say it's a little bit too much, review the reasons for an extensive online appearance and accept the fact that you are not going to succeed without a good personal website. There are two basic ways to have the website done. Either trying to set up one by yourself (using one of those free platforms) or hire a professional to do it for you. For starters, any free CMS (like on WordPress) would be more than enough. In terms of a long-term solution (if you are planning to offer any services or products eventually), a simple custom website can show better results. While web development can be pretty expensive, choosing the right hiring model and set of technologies can make it much more affordable. Moreover, if these services are really expensive where you live, you can always consider remote web development services which also a very popular way to reduce the cost of building a website. Of course, this way you would get an amazing solution but it's perfectly ok to start with something simple and free and then see how things are going. If you have no idea what would be the best fit for you, look up what are the best ways to build a website on the cheap or even for free.   
Provide useful content
While your website can be used as an elaborate business card, providing your CV, accomplishments, information about your work, it should also present useful information to readers and be regularly updated. Here are few content ideas you might use:
Presentation (or slides) on your recent speech;
Statistics and data you haven't included in;
Video instruction on how to perform a specific action (e.g. carry out a preliminary research on the certain topic);
Infographics that will provide a visual summary for a certain topic. Remember, that this type of content is 3 times more likely to be shared on social media – source.
A series of posts related to a controversial or unexplored subject, so people would be interested in checking your website regularly or subscribing to newsletters.
Declare Your Presence
You need to let people know you have a website. If you have a business card, make sure to add your website to it. Add it to your profiles and contact information. While giving a speech or presentation, mention that you have a website or add it to the list of sources.
You should also learn some basics of search engine optimization in order to help people find you online. It's not that hard, once you learn what needs to be done in every post or article.
Communicate, Collaborate, and Engage
One of the best ways to share information about your website is to exchange articles with reputable sources or prepare guest posts for them. This will help you gain backlinks to your website (as a part of your SEO campaign) and will help people learn about your existence.
If you are desperately seeking funding, you might add a form that will allow people to contribute to your research.
If you have social media profiles that you are not ashamed of, consider the possibility of using them to spread the word about your website, articles, and posts. To focus on a professional audience, remember, that there are approximately 146 million LinkedIn users in the US only, that can be engaged. And, there is SlideShare which is a great tool for creating, storing and sharing notes for your presentation, making it easier to spread your ideas.
As you can see, creating a great online presence is not that hard, however it is more than efficient in terms of building your reputation and personal brand. All you need is a great website with profound content and some work in sharing it with people.
You may be interested