Technology never sleeps. Whether in daily operations, marketing where the new   methodology for finding new clients called look alike modeling is the talk of the town, production, supply chain, or human resource, you can always expect tech gurus to have something up their sleeves.
Here are some of the hottest technological trends expected to make waves in businesses moving forward:
Now, one of the major complaints among ardent online shoppers is that of difficulties in 'seeing' a product in its 'reality'.
This has proven to be a major handle for e-commerce companies as they have to contend with negative reviews and returns from buyers who claim what was delivered differed from what was 'shown'.
Now imagine being able to view exactly how the new dress would look when worn right through your phone. Won't that be awesome?
That's what AR brings. Already a force in gaming, AR, a technology that provides a precise 'real-like' computer-generated image to users is now undoubtedly headed to retail, healthcare, and tech support.
Expect awesome changes in the way marketing work.
After spending the last decade bubbling up without really exploding, more nations are now standing up to be counted as far as the adoption of the shared virtual ledger system is concerned.
From Europe to the Americas and Asia, there's an increased air of optimism around the capabilities that blockchain brings in records management, commercial transactions, and control of business assets.
Of course, it may be a long way before cryptocurrencies gain traction but the system itself is promising in many ways.
From improving efficiency and transparency to cutting costs, the possibilities are phenomenal.
'Applicization' Of Businesses
Officially, Android users have more than a staggering 3.8 million apps to choose from while Apple's App Store carries over 2 million apps.
These apps cover just about anything- from the hilarious (do you want to know your lucky day?) to serious business like the various marketing apps.
Now, the coming months will open new opportunities for developers and businesses and seemingly, you'll be risking being left behind if you are missing from play or app store.
Creating an app to help your clients better understand your business would be a superb baby step towards becoming 'applicized'.
In the age of information overload, you need a sober solution to help you better store and use your data asset.
Data management platforms (DMPs) have been growing in popularity and are still headline news across the globe as businesses race to take full control of data reporting, security, and analytics.
An amazing data management system also helps you enjoy all the benefits of big data and take decision making a notch higher.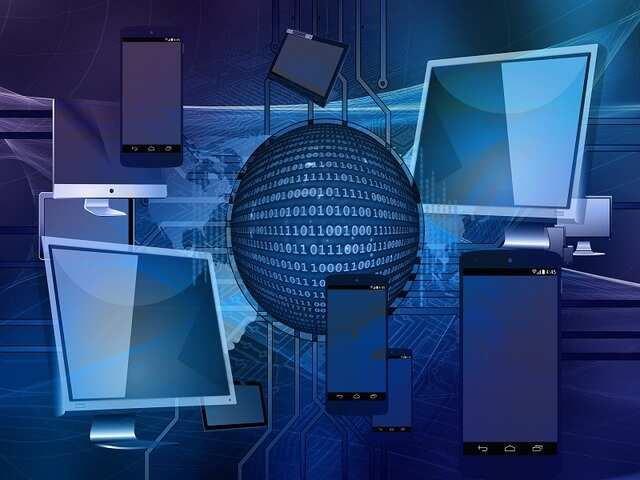 Final Thoughts
The coming year provides another window of opportunity for technological innovations that will continue to impact how individuals and businesses interact.
Inventions such as the AR, apps, and the blockchain could herald a new dawn for prepared businesses.
At the same time, data management plans will remain central to every decision hence the need for a comprehensive guide about DMP.
The question is: How prepared are you?