Next time you print anything or are standing in the printing room, consider the one company that has been one of the groundbreakers in establishing office equipment for thousands of industries. More than just making office work simple, this company has paved the way for invention by other companies in the industry. Epson has been in the spotlight for over forty years producing quality office products that have continually met the needs for professional in the seventies, eighties, nineties, and into the millennia.
Today's Epson products are more advanced versions of their predecessors and provide businesses with a range of Epson ink cartridges and office printers. Modern Epson printers have the ability to be both efficient and environmentally friendly. They can be both technologically advanced while also allowing businesses to print on an industrial level without the problems that come with other sub-par printers. In essence, Epson has not only provided a platform for businesses to function, but they also have been at the helm of an industry for the last number of decades.
Let's take a closer look at just how truly innovative Epson have been in the printing industry and learn more about their evolution over time.
Green Products
Epson has created the EcoTank product line which focuses on providing businesses with printers that are efficient while also saving the environment. This product puts the "e" in efficient in that the product allows businesses to use refillable tanks that can print more than a year's worth of pages before having to be refilled. The goal of this particular product is to allow businesses to avoid having to replace toner cartridges, which are an added expense of their own, in addition to trying to offset the inefficiency that comes with not being able to use the printer when the toner needs to be replaced.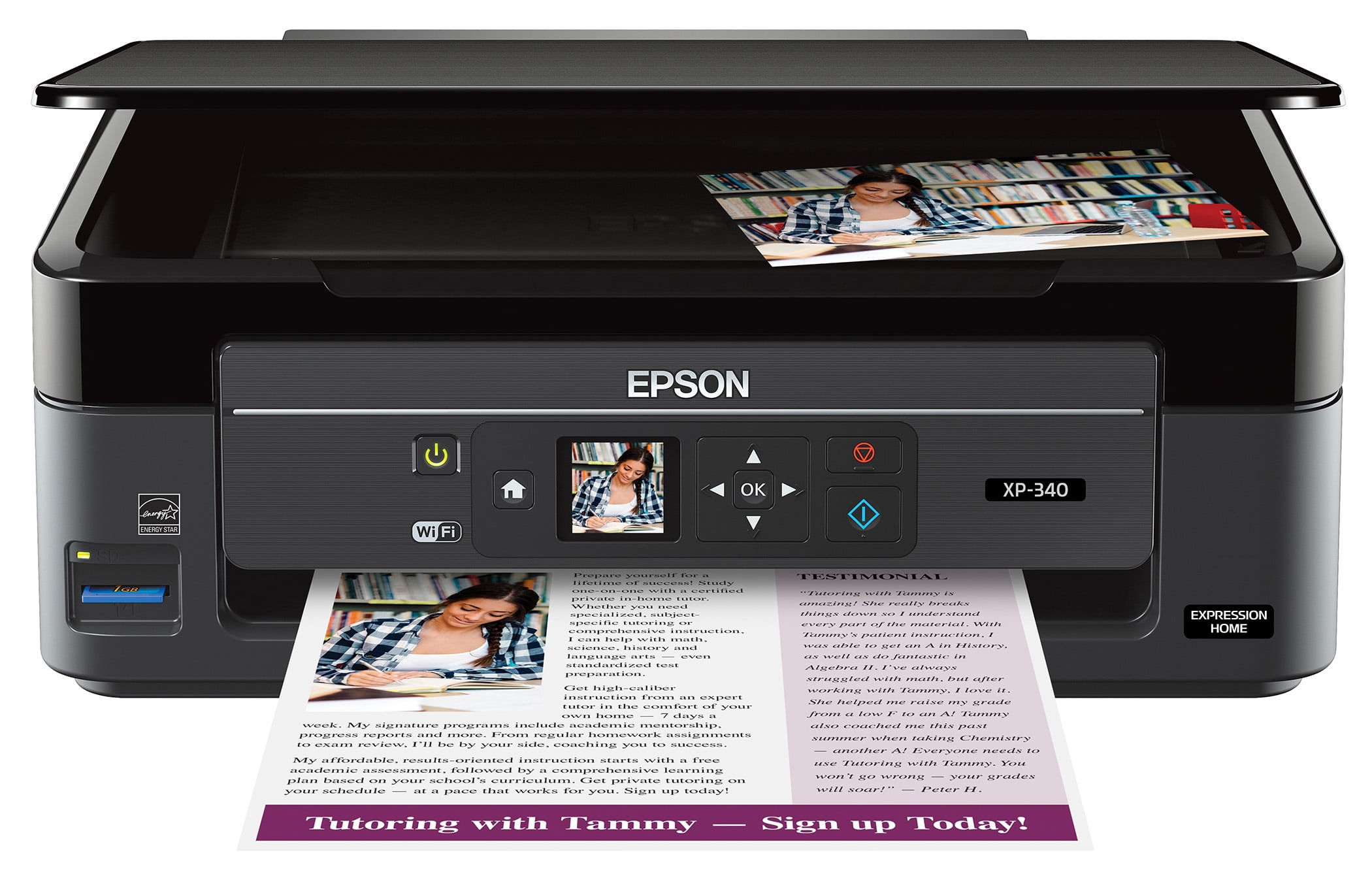 Then, there was the other important goal in trying to contribute to the sustainable office. The product is popular because of its many features such as the ability to produce double-sided copies, which can save a lot on just paper alone. Currently, more than 500,000 units of this product have been sold, outpacing competitors offering similar style units.
Products For The Modern Workforce
Today's workforce is such that computing and printing needs require industrial strength equipment. This printer was made with the SME in mind and aims to offer businesses more options. The Workforce Pro includes Ethernet, USB and Wi-Fi connectivity allowing businesses to print from a variety of locations. In addition to these features, this printer allows email printing, iPrint Mobile App, and remote printing. The printer will also allow businesses to use other devices to print directly to the printer such as Kindle Fire and Google Print.
Wireless Printers
The Epson SureColour desktop and standing printers offer businesses and consumers two new products that can help with small workgroups in industries like architecture, engineering, education, corporate, home and office workspaces. Some of the key benefits to this printer include print speeds that complete jobs in seconds, which means no more long waits at the copier. In addition, the product is simple to use and maintain. Businesses will find they do not have to change cartridges as much with these two product lines. Finally, the assembly is easy only requiring less than an hour to set up.
The Epson Future
The company is doing an amazing job of providing products that allow businesses to remain ahead of the game. Whether adopting a green platform, trying to maximise business efficiency, or to just find more flexibility, Epson can provide businesses with the right tools in this new environment where efficiency translates into cash.