Hard reset alias factory reset is a procedure that will restore your Huawei mobile phone to its original settings and original self after it was manufactured. The Huawei will have a clean operating system and its pre-installed applications. Everything else from texts to photos, videos, contacts, and photos will be deleted permanently, never to be recovered unless you back up your data before the hard reset. Huawei users prefer and use hard reset option to fix some issues. Such issues include app crashing, screen freeze, error 693 on google play, phone turning off anyhow, slow speeds and so forth. This article will show you how to hard reset your Huawei device in a few simple steps.
Prepare
The first step is to prepare for the hard reset. This may sound very normal to you, but it is essential. During preparations, there are several tips that you ought to know and put into consideration to ensure that the resetting process is effective and fast. First, make sure that you turn off your Huawei mobile device. Mind you it is only Huawei phones that can perform a factory reset when in recovery mode. Secondly, ensure that the battery is up to full capacity, a minimum of 70% is ok. This because the hard reset process requires a lot of energy for it to be successful. If the battery runs out during the process, you risk interrupting the reset, and this may cause problems. Also, make sure that you clear your cache. Clearing your cache ensures that the process is quick and effective.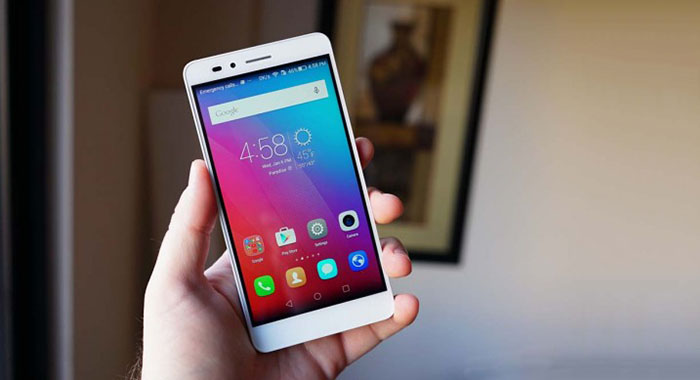 Backup your data
Hard resetting your Huawei device erases everything on your device, and it is a process. Before starting the hard rest process ensure that you back up the data and files that you intend to keep. You can always restore them when you want. You can backup your data manually on your computer or USB drive. However, this is an option because some Huawei user uses this process to get rid of their data entirely.  
Hard reset your Huawei phone
After proper preparation, it is now time to hard reset your mobile.It is a simple process, and there are several ways to go about it.  
Using the settings menu
This is the simplest method that you can use to hard reset your Huawei device. Simply go to the setting tab on your phone, Select and click on backup and reset. Immediately a pop up will appear and ask you whether you are sure if you want to continue with the reset. Confirm to start the process. You may be asked to input your password, to verify it is you.
Hard reset in android recovery mode
This means that you can reset your mobile phone in recovery mode. It is also an easy process just like the first. All you have to do is first turn off your Huawei device. When it is still off, long press the three buttons all together at the same time. That is the power button, home button, and the volume –up button. By doing so, the android recovery menu will turn on. Navigate through the menu until you see the factory reset option. Select the factory reset option and wait. After a while, click on the reboot system now option and you are good to go.
Using the android device manager
This method is suitable for erasing data on your stolen or locked Huawei phone. Android device manager is the ultimate tool that will help you hard reset your device remotely. Simply open android device manager and log in using the google account similar to the one you used on your Huawei. A window will appear with ring, lock and erase option. Choose erase.
Any method among the three is effective for Huawei mobile devices. Hardreset.info offer tutorials on how to bypass locks and more importantly they have many tutorials on how to hard reset your mobile device.