Increase Traffic by social media
Increasing traffic to your website is the basic strategy for boosting sales. There are many ways to do that. Some of them are:
Refer and earn discount coupon

Paid Traffic

Advertisement on social media
Of all the above methods, most economical and convenient are social-media ads. Platforms like Facebook and Instagram are the apps used by most of the population and thus are best channels to get to target customers.
Most people spend a considerable time on these apps and thus you have increased probability of people visiting your site and ending up buying something. Your ads need to be customer-oriented. The idea is to reach the maximum audience who might be interested in your deals and Instagram and Facebook ads ensure that. Lower cost per click than google ads make sure it is easy on the pockets.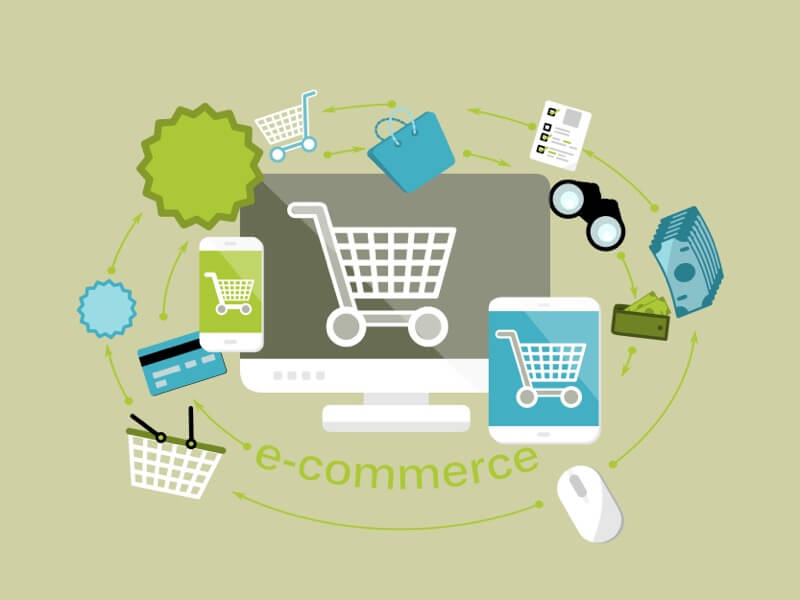 Reminder emails to registered users
Most online users have a habit of adding the products of their liking to wish list or their respective carts. Sometimes they tend to forget that they added goods in their shopping cart. But the heart wants what it wants thus you can send a luring mail.
When prices drop on the selected catalogue, a cue must be given to jog one's memory. This will make the customers think why they wanted the product in the first place, therefore, there is an increased chance of people buying their picked goods.
Ever been to KFC or Mcdonald's and fell into their trap of "Would you like a mojito/coke to go with it?", when you were not thinking of anything to drink in the first place. This is a typical example of cross-selling. Charming your customer to buy a complimentary product along with the usual order. Cross selling does wonders for an Ecommerce platform. You are able to sell stuff that people rarely buy separately. Thus Add relevant products in "You Might also like" section to improve sales.
Upselling is also a tactic for increasing profit margins of the business. When you sense that customer wants a quality product and is willing to pay money for value. You offer him product of superior quality in the same category and hope he goes for it.When quality is the top priority, customers tend to pay more than their average expenditure. Thus, a rise in sales is inevitable.
Take care of your customers
No one likes it when they are trying to buy something online and the number of irrelevant steps is infinite. General idea is to make the transaction a cakewalk. Thus, the only headache a customer has to go through is to choose from quality products, that's it. This step will cause your consumer-base to grow and increases credibility on the company.
Taking care of your customers also involves following measures:
An efficient review system

Notice of sale or discounts through messages or emails

Secure payment methods

Bonus points to active customers

Competent customer service after the sale of the products
Make them feel privileged and earn their loyalty. This step is probably most important in the long run.
Multi channel selling refers to selling your products on more than one platforms. This may involve:
Online marketplaces like eBay, Amazon etc.

Online store owned by self

Buy button on Facebook page

You can also sell on Instagram
With this measure, you spread brand awareness of your product. Maximum people get to know the pros of doing business with you and thus your revenues are increased.
While selecting marketplaces for your goods you must research on the target audience of your product.
Proper analyzation and implementation lead to growing customer base as well as sales.