Movavi Photo Editor Review: Easily Fix and Transform Photos
Being able to edit photos is extremely useful, and will enable you to fix any photos that you snap and transform them to make them look more impressive. However if you've never edited photos in the past, you may struggle to use most of the editors that you try.
Rather than fighting an uphill battle against a steep learning curve, you should give Movavi Photo Editor a try. It is a photo editor for PC that has made a name for itself due to its intuitive and user-friendly approach.
Unlike other editors, you won't need any prior experience to take advantage of Movavi Photo Editor. The clean and simple user interface will make it easy to explore its features, and you can experiment and figure out how those features work in a matter of minutes.
In short you will be able to jump right in and start to edit your photos immediately using Movavi Photo Editor, and will be able to master its features in no time. As you do that you'll find that you're able to:
Enhance the quality of photos to increase their clarity and make colors more vivid by either manually or automatically adjusting the color settings.
Transform the frame of photos by cropping or leveling it, or alter its orientation by flipping or rotating it.
Remove any unwanted objects or other elements from photos while ensuring that no remnants or imperfections are left behind.
Delete the background from a photo and either leave it transparent or add a new image.
Apply various types of artistic filters to give photos a unique style of their own.
Restore old black and white photos by removing cracks and stains, reducing noise, flattening creases, and more.
Touch up portraits by applying digital makeup, hiding blemishes, smoothening wrinkles, and more.
Insert text elements along with stickers that can be customized to create unique captions, titles, or watermarks.
Make no mistake there are many other features in Movavi Photo Editor, and the ones listed above are just the tip of the iceberg. That being said they should help to illustrate exactly how it can help you to fix and improve your photos in order to transform them so that they match any vision that you can dream up.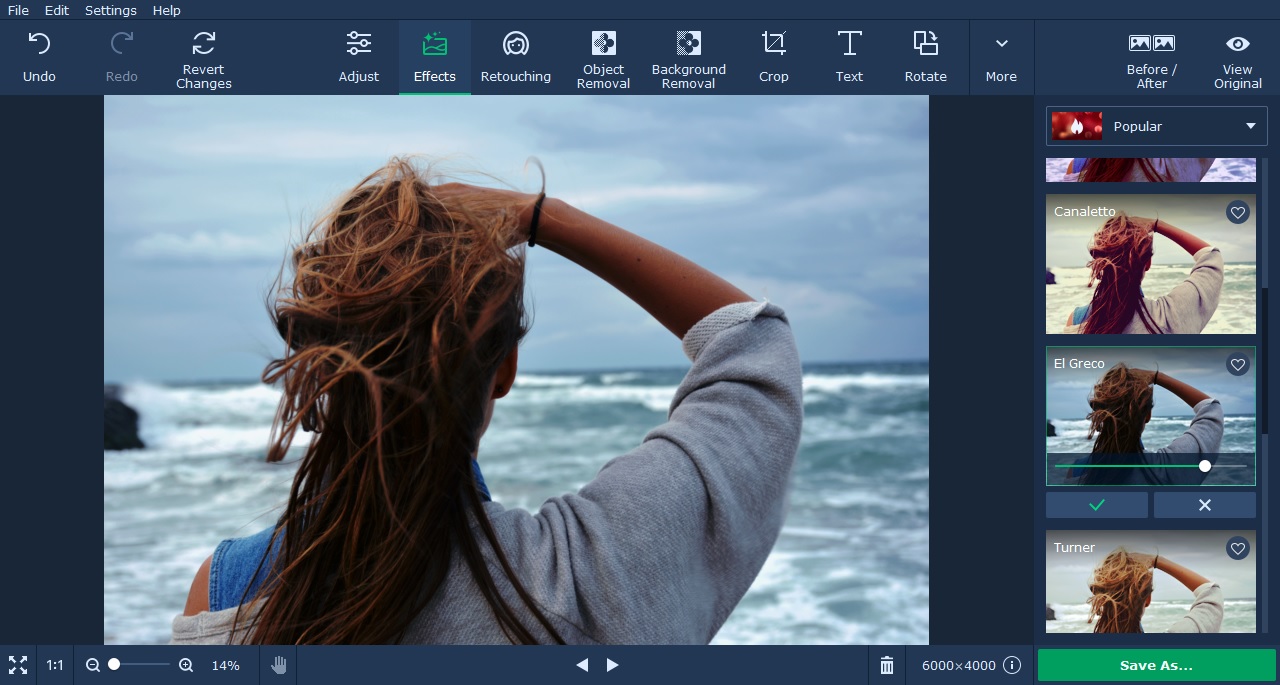 Assuming you want to be able to edit your photos but have avoided it in the past because of how complicated it appears – trying Movavi Photo Editor would be a good first step. It will provide you with a very different experience of photo editing, and let you unleash your creativity without having to worry about any of the technical aspects that are normally associated with editing.
You may be interested