When it's time buy a new robot vacuum, many people find themselves in a sea of robot options—a mix between well-known brand names and off-brand Chinese models. While some consumers remain loyal to a brand, even if only for the name, Chinese models are gaining in popularity and availability.
After all, it's what's on the inside the counts, right? If you're on the hunt for a robot model and open to all models, you won't want to miss this head-to-head matchup of the top 5 Chinese robots vs. iRobot Roomba. Let's dive right in.
Xiaomi Mi (generation 2)
The Xiaomi Mi (generation 2) robot vacuums one of the more advanced models from the Xiaomi lineup. It features a strong battery, considering its lower price, wifi-connectivity for app control from your smartphone, and great cleaning performance on hardwood floors.
The Xiaomi Mi has a central bristle-style brushroll and three navigational wheels to help transition from variable floor types. It also has one spinning side brush, similar to the Roomba. The Xiaomi Mi has a run time of approximately 2-2.5 hours.
A couple disadvantages of the Xiaomi Mi include the high maintenance costs (mostly due to expensive, frequent filter changes), difficulty to find replacement parts (mainly the battery), and a default language of Mandarin. There is an option to change to language to English, but it requires connection to the app to do so.
Xiaomi Xiaowa Lite
Coming off of the Xiaomi Mi, we have the Xiaomi Xiaowa Lite. This robot vacuum is a more basic model, but also boasts a lower price tag to attract lower-cost buyers.
Like the Xiaomi Mi, the Xiaowa Lite has wifi connectivity for app-control and nice cleaning performance, especially when cleaning hardwood floors, and a long run time (approximately 2-2.5 hours).
Despite the similar run time, the battery of the Xiaowa Lite is about half the capacity of the Xiaomi Mi—5200 mAh on the Mi vs. 2600 mAh on the Lite.
It uses the same bristle-style brushroll, three navigational wheels, and one side spinning brush as the Xiaomi Mi.  
The biggest disadvantage of the Xiaowa Lite is the inability to currently fine replace parts. From searching, parts do not seem readily available, making it hard to properly maintain this vacuum for any substantial amount of time.
Additional Resources – comprehensive testing and robot vacuum reviews here
Ecovacs Deebot N79
Ecovacs is another Chinese brand that is making waves across the robot vacuum market. The Ecovacs N79 is less expensive than most Roombas, as well as the Xiaomi Mi, without sacrificing advanced features like wifi connectivity and wireless smartphone control.
It cleans using a similar central bristle-style brushroll, three navigational wheels and spinning sire brush. Unlike Roomba and Xiaomi models, which only have one spinning side brush, the Ecovacs N79 uses two, one brush for each side.
Ecovacs has a 100-minute run time with a 2600mAh battery capacity.
Fortunately, the N79 is a little bit more popular in the US, making replacement filters, brushes, and other parts easier to find. You can find any of them on Amazon at quite reasonable costs.
Eufy 11+
The Eufy Robovac 11+ is a great robot vacuum option that features wifi connectivity, app control using your smartphone, and optional cleaning modes, which can be specified on the app.
Similar to the Ecovacs, the Eufy uses a central bristle-style brushroll, three navigational wheels, and two spinning side brushes.
One of the main disadvantages the the Eufy 11+ is the navigation. Unlike other models which will run until the space is clean and then drive back to the charger, the Eufy will continue to work until you manually send it back to the charger. It also tends to clean slower than comparable models.
That said, the performance is great, especially on hardwood floors and still sufficient on carpet, even high pile carpet, as well.  
Additional Resources – what does battery capacity actually mean?
iLife A7
The iLife A7 is iLife's newest robot vacuums. It is inexpensive, connects to a wifi-enabled app, and offers great cleaning performance on hardwood floors. It has five different cleaning modes to help clean specific areas, including path, auto, edge, max, and spot cleaning.
Unlike the models above, the iLife A7 is the only Chinese model listed here that comes with two brushrolls, one bristle style and one rubberized brushroll. The bristle style brushroll is designed for hardwoods floors while the rubberized brushroll has more grip to agitate and tackle dirt and debris in carpeted floors.
It also has three navigational wheels and two spinning side brushes, similar to the Eufy and Ecovacs models. The iLife A7 includes a remote control, which is a nice addition if you don't want to always need your smartphone for wireless control.
Roomba Models
In comparison to the Chinese models, Roomba also brings a lot to the table. While most Roomba have a higher price tag, this isn't always the case.
The Roomba 690 model is a great comparison point for a Roomba model that falls at a similar price point with excellent performance.
The Roomba 690 uses a central bristle style brushroll, three navigational wheels, and one side spinning brush. It also has prominently featured edge sensors on the underside to help Roomba know when it is approaching an edge or drop zone. The cleaning performance of this model is excellent for hardwood floors and still a strong contender for carpeted floors as well.
The bristle style brushroll is a slight problem for cleaning deep into carpeted floors, but the lower price tag may make this less of an issue.
There is no remote control with the Roomba 690, like on the iLife A7, but the 690 cleans quickly, effectively, and drives itself back to the base to charge when the cleaning is complete.
It has low maintenance costs and the parts are very easy to come by, something that can consistently be a problem for Chinese models.
If you have a little more to spend, the Roomba 890 is another excellent option. It also has wifi connectivity, solid cleaning performance, and low maintenance costs.
The advantage that the 890 model has over the 690 is the rubberized brushroll. For carpeted floors, it's hard to beat the performance of the rubberized brushroll. The rubber design also is a real force against pet hair.
With any bristle style brushroll, you're going to have a bit more issue with hair tangling and getting caught around the roll.
As a general rule, value Roombas typically have about a 60-minute run time. While this is significantly shorter than the Chinese run times listed, many of the Chinese max run times have simply not been confirmed.
Chinese Robots vs. Roomba Robots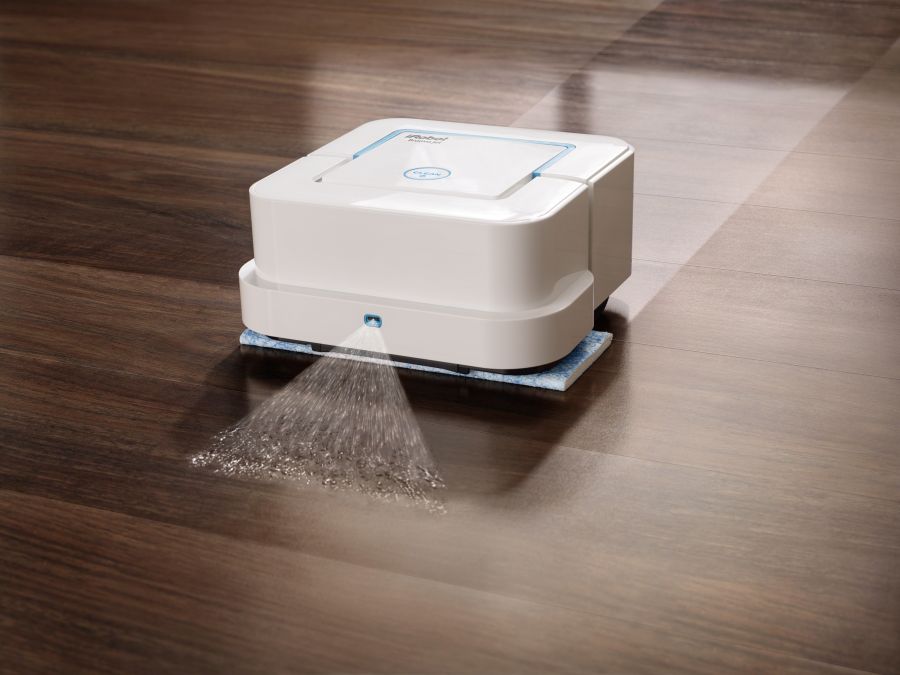 Against Chinese models, availability of replacement parts and customer support are two of the biggest advantages of the Roomba lineup. Roomba has a notably helpful customer support team and there is no shortage of support groups, FAQs, and reference videos in the US market.
That being said, if you're handy with robot vacuums and don't need a lot of hand-holding the lower price tag of the Chinese models could peak your interest. When it comes time to replace parts of your vacuum, there could be a bit of digging around, but it's not impossible.
As the Chinese market expands across the pond into the US, it's likely that the availability of replacement parts will also increase. But for today, the reality is that US-based iRobot Roomba models are simply easier to take care of in a US market.