The full form of VOIP is voice transmission over the Internet. It is the system that enables us to transmit voice over internet or data lines. Companies that use external calls are continuously using VoIP technology. If a company chooses a fixed line for tens of different branches and hundreds of different departments within the company, then it needs to pay a massive amount as telephone bill.
However, when VoIP service is purchased from companies that offer VoIP services over the existing internet infrastructure, it becomes easier for them to reduce the call cost and conduct business communications promptly. VoIP service also relieves the employees of the cable clutter. So, what are the major benefits of using VOIP phone system? Let's find out.
Easy Management of Internal Numbers And External Lines
The management internal numbers and external lines on a VOIP system is carried out using a web interface. So, you can manage telephony via the Internet from anywhere in the network. The management of a VOIP system is dedicated to internal number, a group of numbers, all users of the company or the whole complex of telephony. The telephone control server is able to work both over the Internet and over a wired network. To access the web-based management interface, you must have the address or domain name, login and password of the company's administrator, city numbers and ports – a virtual display of the phone. A VOIP system is easy to configure and reliable.
VOIP Software Solution Is Cheaper and More Scalable
VoIP solutions help you to upgrade conventional telephony at a low cost. The use of free applications such as Skype and TeamViewer can be very unreliable when you conduct business at a professional level. If you run a call centre, you can't afford even a slight deterioration in the quality of voice transmission. The traditional alternative can be quite expensive as you have to maintain your own hardware and backup system. VOIP Software is a solution to the dilemma as it helps you to reduce phone bills, acquire acquisition flexibility on demand, get unified communication solutions without hiring their own team of telephony experts.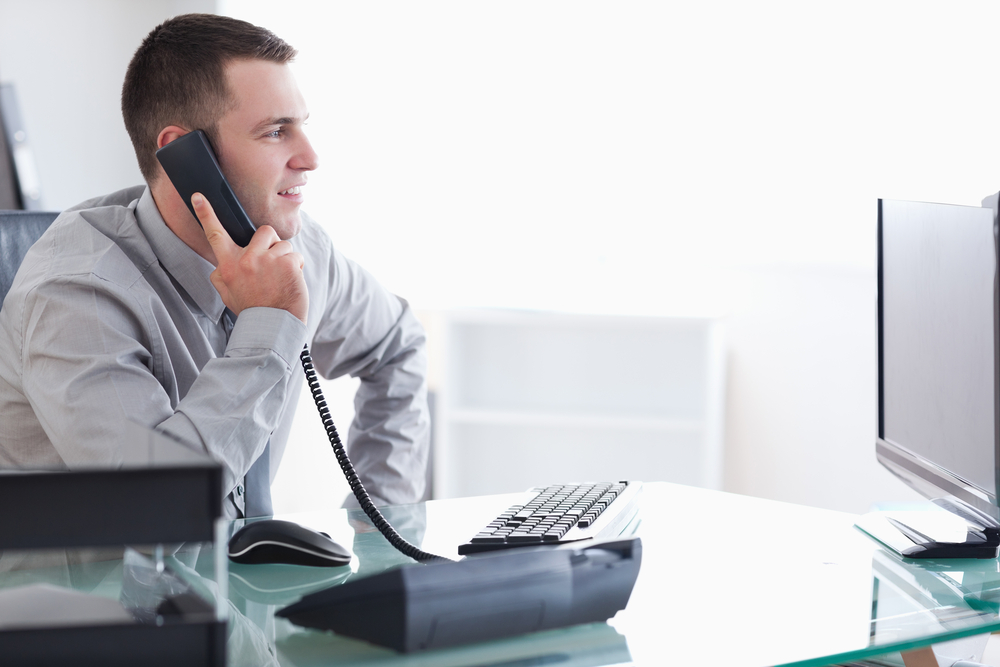 Managing Emergency Messages
In business, from time-to-time, you have to send emergency messages to clients to get the work done. Monitoring emergency messages include detecting and storing such messages about events and conditions that accompanied their occurrence. VoIP solutions facilitate the autonomous reporting of all emergency signals, request to report all registered emergency signals and allows you to enable/disable autonomous reporting of all emergency signals.
The Facility to Organise Conferences
Video conferencing is a modern and effective way of communication used by all modern organisations to optimize business activities, find new employees, train the existing staff, communicate with clients and customers and perform several other useful tasks.
A well-chosen VoIP solution influences the quality of the work performed and improves the team's results. Employees of companies where a video conferencing system is being implemented can communicate with each other anytime and from anyplace.
It reduces the time for discussion, coordination and implementation of many activities that require consultation or expert support. It not only improves communication between employees but also provides an excellent communication tool within the entire company. It has now successfully replaced the regular meetings of the Board of Directors.
Due to this video communication, the company's communication with people working outside the office is also improved and employees working remotely feel part of the organization. It results in effective teamwork and allows you to collect and combine in cooperation of individuals regardless of their geographical location. Always keep in mind that Providing a team of high-quality communication tools to employees increases their efficiency and productivity up to a great extent
Often, customers want simple information that does not require operator participation at all. For example- some kind of announcement, tariffs for services, etc. This information can be recorded as an automatic voice message and played to customers and transfer the conversation to the operator if necessary. So, you can assume that A voice menu (IVR) is a pre-recorded voice message system that performs the function of routing telephone calls using client dial tone commands. It helps customers to hear informational announcements and act accordingly.
If your business depends on the smooth operation of IT services, then it is necessary to foresee all risks, including those associated with the work stoppage of the data centre. If your business should not stand idle even in case of force majeure situation, the simultaneous use of several geographically dispersed data centres will be the best solution.
Always keep in mind that the variant with load distribution across data centres often gives a noticeable performance gain if you have units in different countries. Roughly speaking, the infrastructure part of the IT system consists of its physical components and its failure can cause downtime of all business processes.
Fortunately, modern equipment (such as VoIP solution) ensures uninterrupted operation of the infrastructure even in case of failure of individual elements. A VoIP solution can provide fault tolerance with built-in tools. Only a few people use these tools because setting up these functions is usually much more complicated than providing basic functionality.
Final Words
Due to a number of attractive features, VOIP Phone System is gaining popularity with each passing day. Judge for yourself- low cost of implementation and operation, unlimited scalability, cheap long-distance and international calls, voice menu, short numbers, etc. So, we can assume that modern communication technologies are developing at a frantic pace, and their use is even faster. One call and you can talk to anyone and whenever you want it. VOIP Phone System facilitates instant communication services to companies, help them retain more clients, and take their business to a new level through effecting communication.