There are many reasons to consider using a serviced office, and state of the art technology is definitely one of them. One of the main appeals of the serviced office is its fully furnished state. Upon leasing for a usual minimum period of three months, the temporary new occupants will discover a workspace that's all ready for them.
With all the latest bells and whistles, the rented-out workspace can come readily equipped with a whole host of systems and gadgetry. The entire process can be overwhelming (yet extremely beneficial) for any SME looking to kickstart their business with a bang. Consequently, it's worth taking a look into what technology serves the serviced office. Below are a few examples you may want to learn more about.
Backup Internet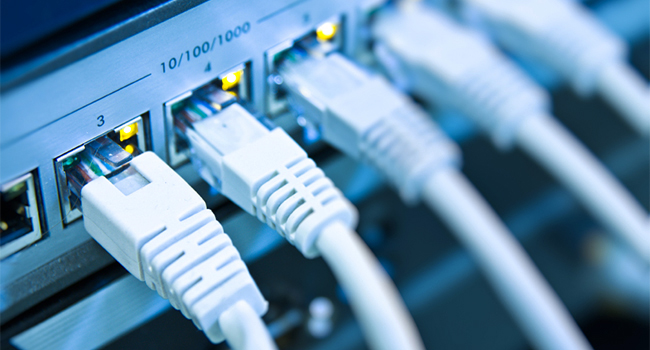 Unstable internet connections are the bane of any business in the modern world. Before losing all of their work to an internet outage, some employees might wish they had backed up their work. However, serviced office's pose a far better question; why not back up the internet?
The failover back-up internet line is there to be used when the main connection line goes down, offering a highly beneficial advantage. Firms using them lose no time getting back to work and no productive streaks are unceremoniously broken because the internet goes down. Additionally, some serviced offices pre-install 1Gb pipes, boasting superfast broadband speed that is unlikely to breakdown anyway. Still, the preparation and dedication are impressive.    
Tech Heavy Security
As technology becomes more and more prevalent in society, the call for personnel becomes less and less. Nevertheless, the serviced office hasn't done away with its security staff just yet, and has found a suitable way for man and machine to work in a perfect synergy. The best part is, it's all readily available on entry.
Of course, in a world of cybercrime, fraud, and the occasional misbehaving staff member, round the clock surveillance is sorely needed, no matter what the business owner believes is true. It's not a new idea, but the serviced office incorporates this heightened efficiency as part of their package, as opposed to leaving you to pick up the pieces here. Put simply, the staff are always safe, even on arrival on their very first day.
The Inventory
The thought of office inventory would understandably make most people roll their eyes. It's probably an administrators or HR's job to think about coffee machines and staplers, but when a bit of tech boosts the appeal, it's clearly then worth mentioning.
Serviced offices simply have a state of the line apparatus that is all inside to be used. Whether it's a high-end printer or top of the line gym equipment, every situation an employee may find themselves in is boosted in some way by some extra digital expertise. Ultimately, the serviced offices are workplaces made modern through technology, chartering a clear path ahead for any business owner's onsite needs.
You can check out the Be Offices website to discover all of the technology they use for their serviced offices deals.