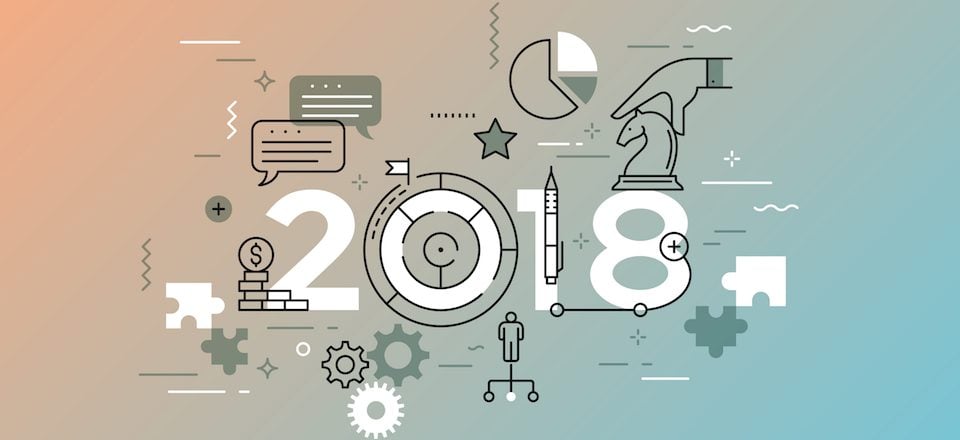 Web development companies need to research continually to keep up with the changing expectations of the clients. Digital business is being taken very seriously owing to the increasing popularity of e-commerce and also to stay at par with the requirements of search engines' algorithms. Thus, here are some of the web development trends that, website development company in India is expected to follow in 2018 in order to make a mark in global platform.
Mastering the game of mobile web development
The web development companies in 2018 will be working upon, how better the website will be faring on smartphone. This will be a leap from the state where research was focused on how to make the website work on mobile phone. Only being visible on the mobile phone will not serve the purpose; the web developers will be seeing finding ways to make content navigable with one hand. Most of the activities are being done using smartphones while on the move. Thus, second best condition to going totally hands free is use of one hand only. And this art will be mastered in this new year.
User experience will be the center of the focus
Material design that talks majorly about the user experience will be the core of development plans. The websites are required to work exactly the way customers want them to work. Thus, use of material components such as responsive CSS framework that combines visual components and their motion will be on higher side. Perfect CTAs, optimal use of white space, etc will be some of the challenges for which solutions will be looked for.
Realtime web applications will be the priority
Website Development companies will be seen going back to basics with implementation of single page applications designed using JavaScript. Additionally, real time push of data from server will be the norm as it would leave the interaction between the server and client open. Thus, all events will be tracked real time, not requiring the developers to go back and access the trail of happenings.
Functional programming will be enriched
An object oriented programming will be slowly replaced with functional programming. Website development companies will be using more functional commands, which will be easier to code and test too. Meeting the purpose will be the passion of the developers and they will be enhancing the JavaScript with the use of simple functions like object, async/await and so on.
Lighter frameworks of open source nature will be in use
All big names like Facebook, Google, etc. are backing the open source lighter frameworks. One in the series is Vue JS, which is a purely open source project. Vue JS offers convenience of enrichment and provides the necessary tool to shape up the website in no time.
Cross-browser extensions will be in demand
Website extensions are the fine way of enriching the user experience as they can do multiple tasks off the single offering. Since numerous browsers are being promoted on various grounds, the developers will prefer those extensions compatible with all prevalent browsers. Thus, WebExtension APIs will be the popular trend in development.
While selecting top 10 web design and development companies for outsourcing in India, it is advisable to take a look at the resource pool and development techniques followed by them. The company needs to be ahead of the time and should be updating itself with newer techniques to ensure that they offering remain future-proof. Companies are giving an updation services at minimal cost, it's a great choice as these would help you have an edge over the competitors. So, be aware of the trends and match them with the skill-set of the companies you choose.