Every entrepreneur can use a little help, and fortunately, there's more help than ever available thanks to the abundance of online business tools. Whether you need to work with a team remotely or an easier way to manage your site, there's an efficient, easy-to-use tool for the job. Many of these are available on computers as well as smartphones, making it easy to manage things on the go.
So, what exactly should your company be employing right now? Joel Devidal, serial entrepreneur and founder of SMEJapan.com, lists five of the best technological tools your business needs in 2018.
Online Collaboration Tools
Remote working is becoming increasingly popular. A 2018 survey by IWG found 70% of professionals work remotely at least once a week. Studies show those working from home are often even more productive.
What's the best way to accommodate this? Online collaboration tools like G Suite, Slack, and Teamwork.com make it easier than ever to manage a team remotely. "You can collaborate on documents, communicate with your team from anywhere, and set tasks for your staff online," stated Devidal.
Cloud Storage
Carrying out regular backups is vital for every business. It's also useful to have all of your files and documents stored in one place. Physical backups can be helpful, but they're also time-consuming and hard to use remotely.
That's where cloud storage comes in. There are countless services nowadays offering secure and affordable cloud storage for businesses, from Google Cloud to Dropbox. You can make easy automated backups and access your data from anywhere.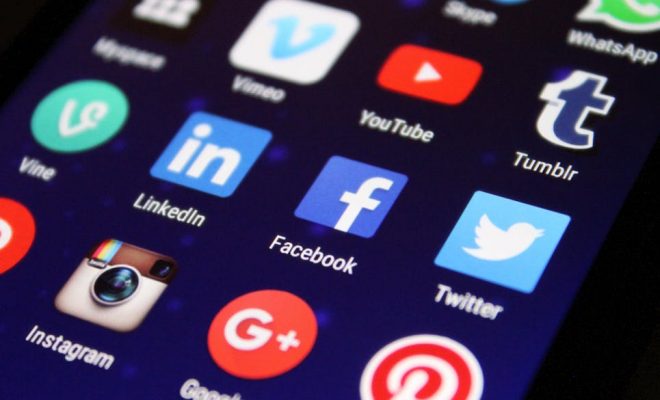 Content Management Systems
Having a professional website is crucial for your business. But you don't necessarily have to spend hundreds or even thousands on getting one professionally designed. Content management systems make it easier for anyone to create and manage a clean and professional looking website.
WordPress is the most popular. This allows you and your employees to handle your content with ease. You can create blogs, use plugins to improve SEO, implement social media buttons and a whole lot more.
Analytics Tools
If you want to improve your business website, it's important to look at the stats. Analytics tools like Google Analytics identify your most successful content, where hits are coming from, and which marketing methods are working.
For instance, you could find out your Twitter promotion is getting you thousands of hits. This gives you the signal to focus more on it. You might find out that a specific type of content is performing well with readers, or you're getting a lot of visitors from Europe. You can use this information to adapt what you're offering online and take your success further.
Social Media Scheduling
Every business nowadays should maintain active social media channels. These can bring more people to your site and make your brand look more successful and legitimate. But of course, sitting around on Twitter every day will only set you back.
However, social media scheduling tools like TweetDeck and Hootsuite make everything easy. You can schedule posts all week at appropriate times. This lets you focus on other work while all your posts go up automatically. You can manage multiple channels with these tools.
Conclusion
The vast amount of online tools available for entrepreneurs make it incredibly easy to manage your business. Technological tools are available for remote management, content scheduling, and practically everything else you might need. Make sure you utilize these- they'll improve your company's productivity and time-efficiency significantly